Would you be scared to drive across this bridge . .

The Millau viaduct is part of the new E11 expressway connecting Paris and Barcelona and

Features the highest bridge piers ever constructed. The tallest is 240 meters (787 feet)

High and the overall height will be an impressive 336 meters (1102 feet), making

This the highest bridge in the world.

I would have a hard time with this bridge, I know that I could not drive over.

Beautiful Beautiful!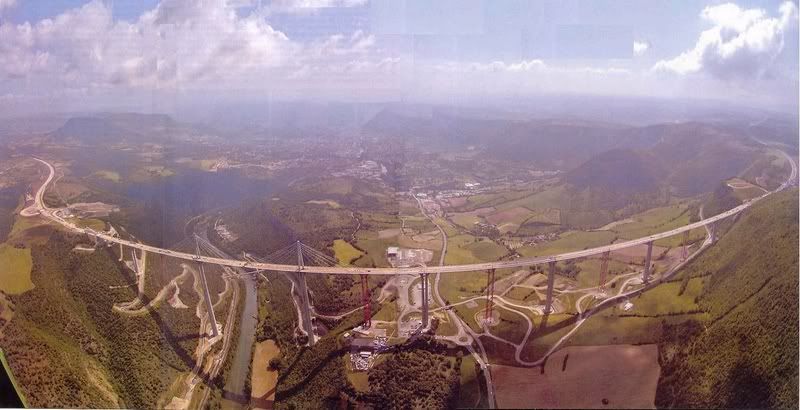 p/s:

Gambar ini bukan photoshop.
Amacam berani ker tak nak naik jambatan ni...gempak kan..mcm mana la diorang leh buat benda tinggi2 ni..Architect nyer is Sir Norman Foste...Dgr kata atas jambatan ni pun kena tol jugak..heheh..Agak2 kalo drive nak jambatan ni nak ke seberang sana ada kecut perut tak..hehe
Time musim sejuk,time ni under construction lagi